Martin Lansard
Co-founder & CEO
Martin Lansard is Aniwaa's co-founder and CEO. Based in Toulouse, France, he manages the team and daily operations while overseeing the company's strategy and product development. Highly organized and methodical, he makes sure to infuse these qualities throughout the company.
Martin studied Management at EDHEC Business School, one of France's leading business schools, and Loyola Marymount University in California. In 2008, after obtaining his Master's degree, he moved to Dublin, Ireland, where he joined Google's Sales department. He then moved to New York two years later to join the company's Marketing department where he worked on transforming the recently acquired Zagat brand into an online media. After working for 5 years at Google, Martin chose to dedicate himself full-time to Aniwaa.
---
Pierre-Antoine Arrighi
Co-founder & Technical advisor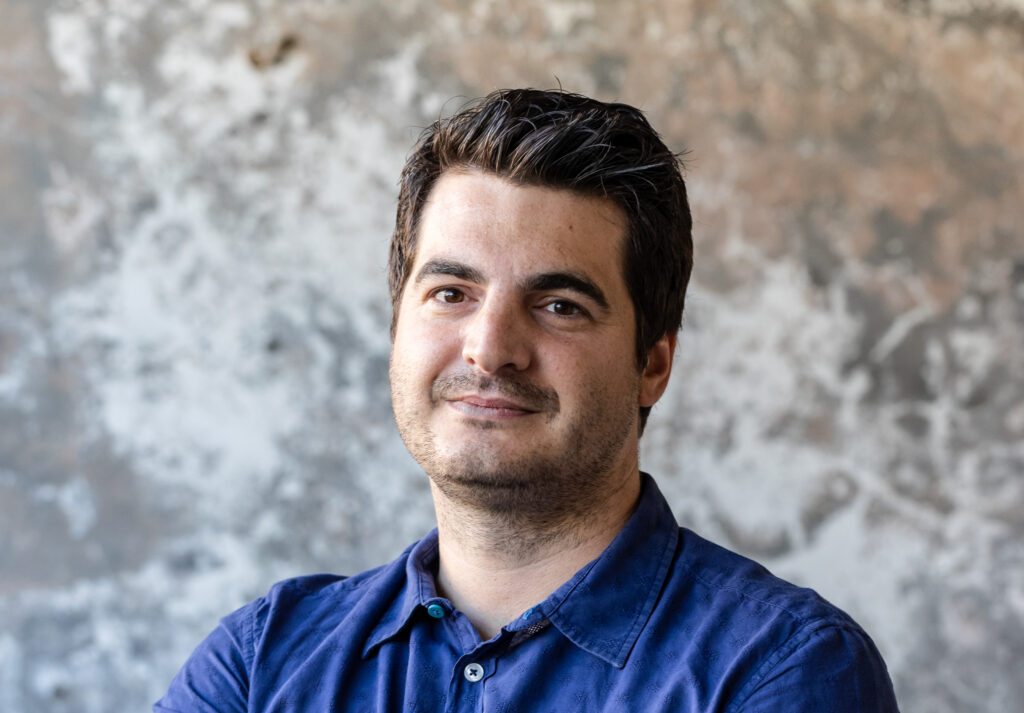 Pierre-Antoine Arrighi is Aniwaa's co-founder and Technical Advisor. Based in Paris, France, he assists Martin with high-level decisions regarding the company's overall strategy. He is also the team's technical expert and regularly conducts in-depth 3D scanner reviews. PA is also a Manager at French consulting firm kxiop.
Pierre-Antoine studied at both Strate Ecole de Design and ENSEEIHT where he obtained Masters' degrees in industrial design and engineering. In collaboration with Dassault Systèmes, he then pursued his studies at the prestigious École des Mines ParisTECH, where he obtained his Ph.D. in Innovation Management and Design Theory.
He has worked with a number of startups, companies, research labs, and schools, for which he implemented engineering and industrial design programs. At the École de Design Nantes Atlantique, he taught classes on creativity, industrial history, innovation methods, and sustainable development.
Part of his post-doctoral work at the Tokyo Institute of Technology was spent on researching immersive reality and 3D printing to enhance the user experience of collaborative design processes. Pierre-Antoine is a treasure trove of information on a wide range of topics from design theory to computer and cognitive science.
Ludivine Cherdo
Head of content
Ludivine is Aniwaa's Head of content, elaborating and implementing the site's content strategy. Based in Troyes, France, she works towards providing useful, informative content on additive manufacturing, covering everything from detailed guides and product selections to product pages and hardware reviews. She stays on top of industry news to ensure the Aniwaa database is complete.
After growing up in Troy, Michigan and later on living in Spain, Chile, and Cambodia, Ludivine obtained her bachelor's degree in business administration and digital marketing after joining Aniwaa as an intern in 2017. On the side, Ludivine also teaches English at Troyes' local jail to help prisoners prepare for future reintegration opportunities.
Alban Sagot
Lead developer
Alban is Aniwaa's lead developer. He oversees and handles the product development for Aniwaa websites in English and French languages and ensures our users have the best possible experience, whether when browsing our articles and guides or searching for the right product with our comparison tools.
Alban graduated from Université de Rouen in France and started coding at the age of 13. A self-taught coder, Alban created dozens of websites as a freelancer before becoming a full-time web developer in an agency. He joined Aniwaa in 2019, first by moving to Cambodia and then by moving back to Rouen, France in 2020 and working remotely.
Elliot Dupire
AM consultant
As Aniwaa's main AM consultant, Elliot provides guidance to individuals and companies looking to purchase AM or 3D capture equipment. He also supervises Aniwaa's partner network, building relationships with key actors in the additive manufacturing industry, from manufacturers to resellers, publishers, and more.
Elliot holds a Bachelor in International Business Administration from Marseille's Kedge Business School, where he embraced the possibility to study and work in Canada, Ireland, and Spain. In 2019, he moved from Barcelona all the way to Phnom Penh to join Aniwaa. He moved back to France in early 2021 and is now based near Niort.
Benedict O'Neill
Editor
Benedict O'Neill has been in the additive manufacturing industry since 2015, working for manufacturers and media outlets (3Ders, 3D Printing Media Network). He received his BA from King's College London in 2013 and his MA from the University of Amsterdam in 2015.
Benedict lives in Canada and has been a contributing editor at Aniwaa since early 2020 while working on a freelance basis for 3DPMN.