The best 3D printing forums, Facebook groups and communities in 2021
---
The 3D printing community is vibrant and fast growing and there are many 3D printing forums where its members can interact online.
---
Introduction
From passionate makers to 3D printing hobbyists and professionals of the additive manufacturing industry, makers can engage with the community on various 3D printing and 3D scanning forums, platforms, or discussion groups. On these forums, users typically share their 3D printing experiences, ask questions, seek guidance for their projects, and get instant feedback from the community.
Facebook groups, online communities, and makers forums can be very useful for all kinds of users: beginners can find useful tips and advice, while advanced users can get feedback on technical topics. In this article, we have listed some of the most interesting 3D printing forums, usually the most active. We also cover a variety of platforms, from Facebook groups to Google+, Linkedin groups, Reddit, Quora, and independent forums.
The best 3D printing forums, Facebook groups and communities
| Name | Number of members* | Platform name |
| --- | --- | --- |
| /r/3dprinting | 700k+ | Reddit |
| 3D Printing | 360k+ | Google+ |
| 3D printing | 97,4K+ | Facebook |
| 3D Printing | 47,3K+ | Linkedin |
| 3D Printing | 86.3k+ | Quora |
| 3D Hubs Talk | 30K+ | Forum |
| 3D Printing Club | 36,7K+ | Facebook |
| 3DPrintBoard.com | 22,2K+ | Forum |
| 3D Printing For Noobs (Beginners) | 56,3K+ | Facebook |
| Soliforum | 17K+ | Forum |
| 3D Printing Guild | 15,5K+ | Linkedin |
| 3D Scanning Users Group | 28,0K | Facebook |
| 3D printing – Think it..design it..PRINT it. | 10,3K+ | Facebook |
| 3D Printers | 9,8K+ | Quora |
| 3d Scanning for Reverse Engineering, Inspection, Analysis, and Documentation | 9,1K+ | Linkedin |
| The Open RC Project | 8K+ | Google+ |
| 3D Printer Hobbyists | 7,7K+ | Facebook |
| 3DPrintForums.com | 7,1K+ | Forum |
| 3D Printing For Beginners | 6,3K+ | Facebook |
| From 3D Printing at Home to Additive Manufacturing | 5,9K+ | Linkedin |
| 3D Additive Manufacturing – (aka 3D Printing & 3D Rapid Prototyping) | 5,5K+ | Linkedin |
| 3D Printing Entrepreneurs | 5,1K+ | Linkedin |
| Mold3D Printing Artist Group | 4,9K+ | Facebook |
| 3DPrintingForum.org | | Forum |
| Forums.reprap.org | | Forum |
| 3D Printer Chat | | Forum |
| 3D Printer Tips, Tricks and Reviews | | Google Group |
*The number of members is as of July 2017.
We listed the biggest online communities and forums for 3D printing and 3D scanning. Among them, you will find Facebook groups, Google+ groups, Linkedin groups, Quora topics, Reddit subreddit, and also regular discussion forums.
Overview of the top 3D printing groups and forums
3D printing (Facebook)
This group is the largest and most active 3D printing-related Facebook group. Every day, dozens of members share their experiences, ask questions and share their 3D prints or 3D printer setups. Whether you are a beginner or an experienced maker, everyone is welcome to post and comment. The interaction level is high, so if you ask a question, expect answers within minutes. One thing to keep in mind: as in most 3D printing Facebook groups, advertising is not permitted so be careful to ask permission first to the team of admins if you want to promote your website, Kickstarter project, or sell something.
3D Printing Club (Facebook)
The 3D Printing Club is another quite active Facebook community. This 3D printing group is a general forum where members can ask 3D printing-related questions and share their experiences with additive manufacturing. Members are active at any hour of the day, so if you have a question you should be able to get an answer very fast. It is interesting to note that the admins behind this group have developed a separate website, 3DPC.tech, where you can find blog articles and sometimes items to purchase, such as a 3D printing tool kit.
/r/3dprinting (Reddit)
The infamous 3D printing subreddit has many readers and is super active. On Reddit, people can upvote or downvote posts, thus giving them more or less visibility. Popular topics on the 3D printing section on Reddit include pictures of 3D prints, technical questions, and more 3D prints. Be careful if you're a noob, comments can be pretty harsh on this platform but don't take it personally, this is just Reddit.
3D printing (Quora)
Quora is a members-only online community where users can ask questions on pretty much any topic and receive detailed answers from experts of the community. The 3D printing topic in Quora is followed by 86.3k+ members, interacting with each other by asking questions to which advanced 3D printing users reply.
The spectrum of questions is very broad, from "Why 3D modeling is so frustrating?" to "Can a 3d printer print a hollow cube? If so, how would the top be printed?" or "What is the best 3D printing software?". Whatever your question is, philosophical or practical, as long as it's 3D printed-related you can ask it here and someone will answer. From a Marketing perspective, Quora is a also great place to build your brand by answering questions from members, as several 3D printing entrepreneurs and consultants already do.
3D Hubs Talk
3D Hubs Talk is a forum linked to the famous 3D printing service 3D Hubs. Members ask questions mostly on technical topics such as "Gaps between filaments" or "3D printer not working can anyone help!!!!" and of course, many topics are related to 3D Hubs itself, for example, "3DHubs no longer displaying My Orders".
3D Hubs Talk is a forum where members of all levels can ask questions and get feedback from a community of expert 3D printing users. An interesting feature: threads can be upvoted or downvoted, as on Reddit. The more upvotes a topic receives, the more visibility it gets.
3D Printing For Noobs (Beginners)
3D Printing For Noobs (Beginners) is a very active Facebook group open only on invitation. Everyone is welcome, no matter their level or if they own a 3D printer. Members are asking questions, sharing their experiences and good deals. This group has a very high troll-free policy, therefore you won't see many negative comments. As in many Facebook groups, if you want some promotion, you should ask the moderators first.
3D scanning user group (Facebook)
The 3D scanning user group is the biggest 3D scanning-related group on Facebook. People share cool 3D scans they made, asks for advice, or share their experience. The interaction level is pretty high and questions are answered fast.
3D printing Today (Linkedin)
In this group, many people post articles but there is little interaction between the members. The 3D printing group on Linkedin is more for people to strengthen their resume by publishing articles than to build a 3D printing community.
3DPrintForums.com
3DPrintForums.com regroups a community of people talking about anything 3D printing-related. The forum is organized by topics so if you have something to post, make sure you do it in the relevant section! Members are very active so you can interact any time of the day. Some have extended3D printing knowledge and experience and can help beginners and advanced users with useful tips.
What are the main platforms for 3D printing online communities and discussion groups?
Facebook
The 3D printing community is very active on Facebook. You can find hundreds of groups about 3D printing, from general discussion forums to more specialized groups (notable groups for specific 3D printer models or specific interests such as 3D printing drones). Indeed, if you own a 3D printer, you may find a Facebook group of users of this specific 3D printer, with whom you will be able to interact and share insights.
There are also many regional Facebook groups (by country or even city). 3D scanning is a smaller topic than 3D printing on Facebook. You still can find some highly interesting 3D scanning groups with passionate members. As an example: 3D scanning of Cultural Heritage or 3D Scanning Junkies.
Note: our friends at 3DPrinterChat.com created a comprehensive list of 3D printing Facebook groups.
Google+ (Currents)
The Google+ 3D scanning group is much smaller and not so active. Members posts only a few times a month and most of the posts are advertising.
The Google Group dedicated to 3D printing is also a great place to find some useful tips or seek help. You can also find Google Groups specifically dedicated to a 3D printer model or brand.
Quora
Quora is a place where people ask questions and expert members from the relevant field will answer. The 3D printing topic is quite active and the questions are usually interesting. Quora is a great place to have detailed answers from knowledgeable 3D printing and 3D scanning experts on a wide range of topics, from business-oriented to technical questions.
Forums
3D printing forums have always been a key component of the 3D printing community and a great place for early adopters to share their findings and questions (pre-Facebook era…). Such 3D printing and 3D scanning forums are great if you're looking to interact with fellow makers outside of social media platforms.
Reddit
Reddit is a social platform where members can post images, articles, or questions, and readers can upvote or downvote them. The more upvotes your post gets, the more visibility it will enjoy. For new Reddit users: be careful, comments can be harsh, don't take it personally, it's all in the Reddit spirit.
Linkedin
Linkedin has a few 3D printing and 3D scanning-related groups with a lot of members but typically low engagement. Many members posts content but the interaction level remains low.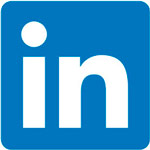 Conclusion on the best 3D printing forums, Facebook groups and communities
There are literally hundreds of internet conversation groups, forums, and communities dedicated to 3D printing and 3D scanning. We decided to focus on the main ones as we feel they will be more useful. If you wish to interact with people on a specific subject such as Open R/C for example, you will most likely be able to find a discussion group by entering your request either in the search engine or in the Facebook search bar.