---
How does a food 3D printer work?
The concept is the same as traditional 3D printing: a food 3D printer heats up edible ingredients before 3D printing them on the build plate, layer by layer. Another option, similar to SLS 3D printing, is to use ingredients in the form of a dry powder that is then solidified by the food 3D printer.
Discover our selection of the best food 3D printers to 3D print food or chocolate at home.
3D printing of sweet desserts
3D printing chocolate
Because of its natural physical properties, chocolate suits 3D printing perfectly. It melts at the temperature of the human body and solidifies as soon as it cools down. It is therefore easy to create customized chocolate desserts without changing the chocolate's original taste.
Choc Edge has already released two versions of its 3D printer to make all types of chocolate designs. The 3Drag printer uses FDM technology. It is possible to 3D print almost any chocolate design that the user creates.
3D printing with sugar
Sugar is a malleable material that can take many forms and colors, and it is also compatible with 3D printing. Some research groups such as The CandyFab Project or the Sugar Lab from 3D Systems have developed 3D printers specialized in the printing of sugar and candies with creative 3D shapes, as shown in photos on their websites.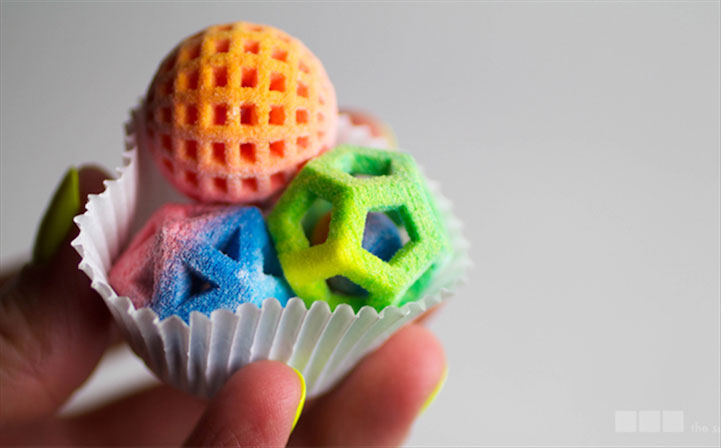 Food 3D printing: a marketing tool
Custom 3D printed biscuits
Food 3D printing provides the opportunity to satisfy customers to see their own customized cookies created before their eyes.
This is how Oreo chose to exhibit 3D printers during the SXSW 2014 festival, allowing customers to choose the color of their Oreos' cream.
3D print edibles that look like you
With the best 3D scanners it is possible to create a 3D model of your own head, and to 3D print it with edible food. Some manufacturers provide the opportunity to eat pancakes or waffles with the shape of your face.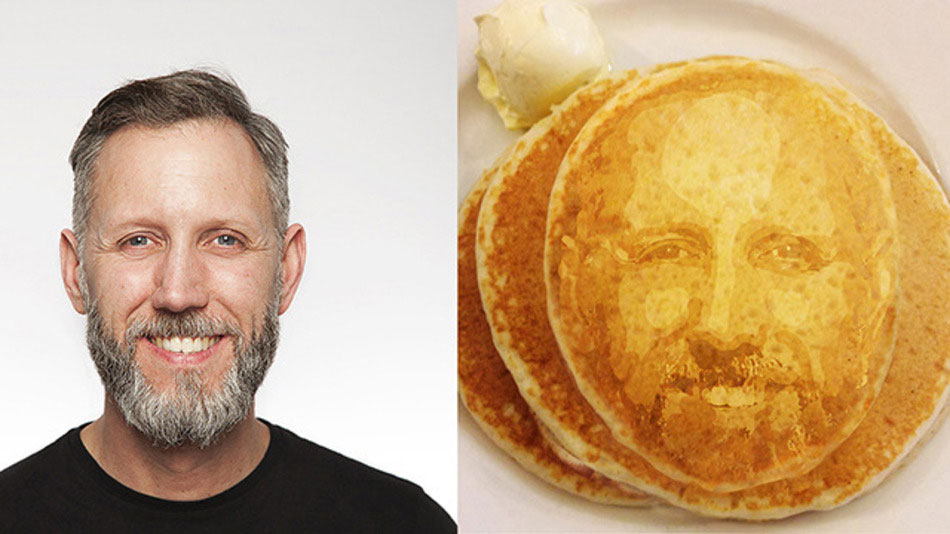 For one of their marketing campaigns, mayonnaise manufacturer Hellmann's even offered customers the possibility to 3D print their face on burger buns.
Create your own product line
3D printing enables the consumer to participate in the creation of a new range of products. Barilla, for example, organized a contest in 2014 to reward the best 3D model design for a new Barilla pasta.
In two months, designers sent out 216 pasta proposals from 20 different countries, and the winning design was sold by Barilla as a new product!
3D printing for the food industry
100% 3D printed meals
Foodini 3D printers sold by Natural Machines and Bocusini, which successfully ran a Kickstarter crowdfunding campaign, are among the most successful 3D food printers.
These two 3D printers allowed for the very first fully 3D printed meals. These are made of successive layers, in the same way that pizzas are prepared.
The dough is cooked during 3D printing, while the tomato sauce (made of powder), water, and oil are added, followed by a layer of protein.
3D printing meat
Further pushing the boundaries of 3D printing, some scientists want to use biomaterials and animal stem cells to create 3D printed meat.
Scientists behind this approach point out the huge amount of resources needed for meat production through livestock and highlight food 3D printing as a solution to the growing needs of the world's growing population.
Brooklyn-based Modern Meadow has already successfully 3D printed steak chips made from synthetic animal protein. The company has attracted the attention of New York's wealthiest investors, including the Rockefellers. They are now even 3D printing vegan leather.
3D printing organic food
Chloé Rutzerveld, a Dutch culinary designer, managed to 3D print a structure made of a succession of layers of dough, made of edible soil.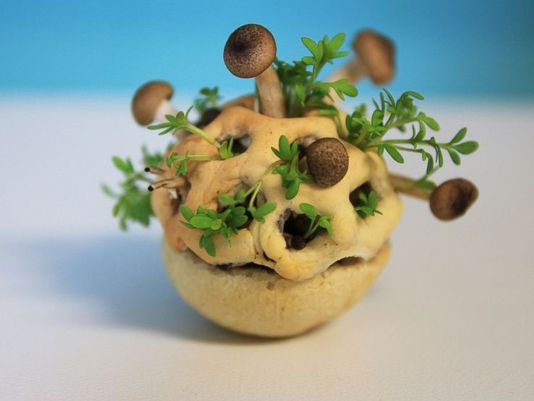 Mushrooms seeds, spores, and yeast are then added after a few days to offer an innovative and eco-friendly snack.
Food 3D printing in space
The strength of 3D printing is that they enable the production of a wide variety of products with reduced amounts of raw material.
Based on this simple principle, engineers see 3D printing as the ideal technology to feed astronauts on long space missions. Edibles can even last for 30 years in special plastic bags.
3D printed food for seniors: The 'Performance' project
This initiative plans to make food for the elderly with a 3D printer. Some companies such as Gel Manche already offer products with a different texture, called "smooth food". This technology restores the product to its original form, but its texture is soft and can be swallowed very easily by people with chewing or swallowing difficulties.